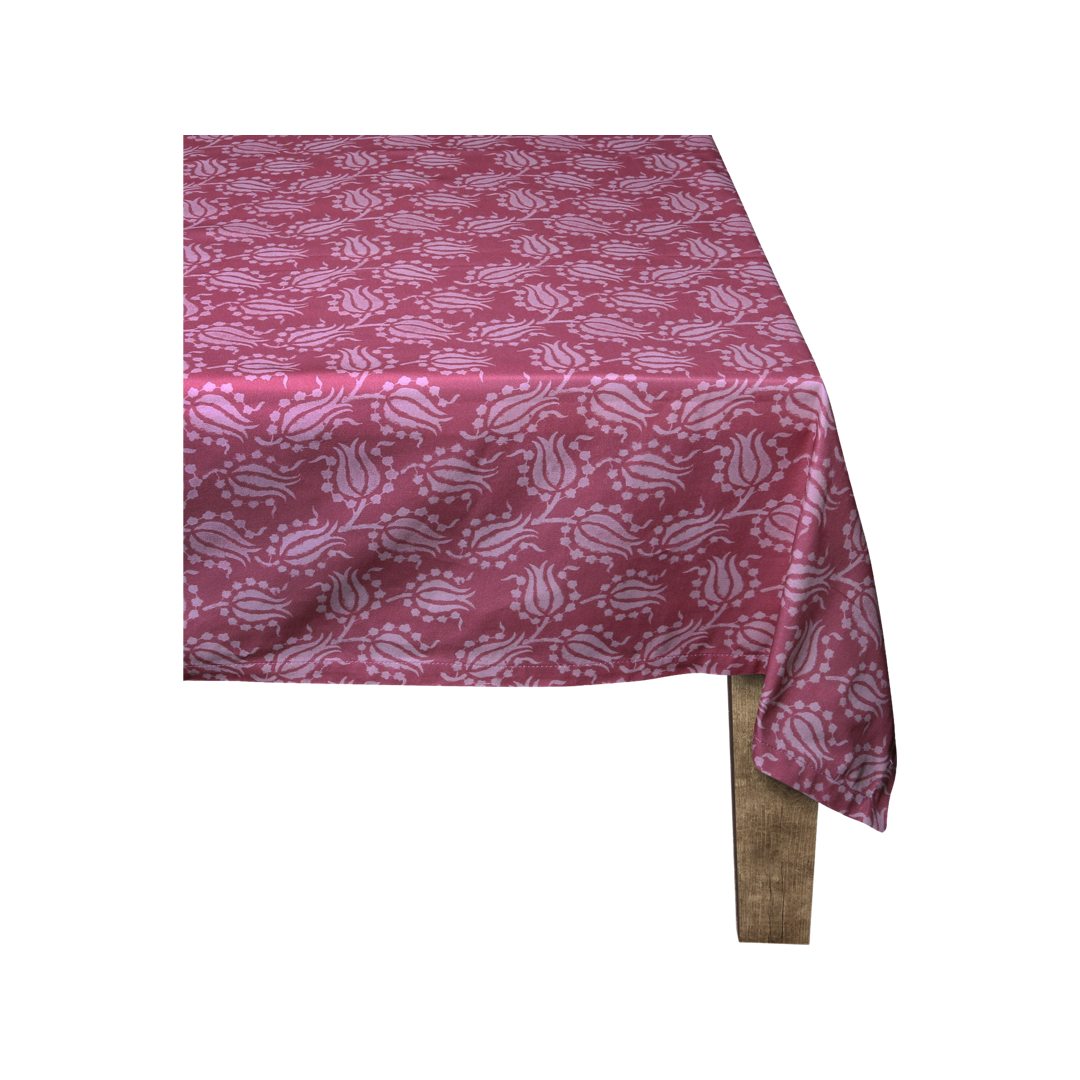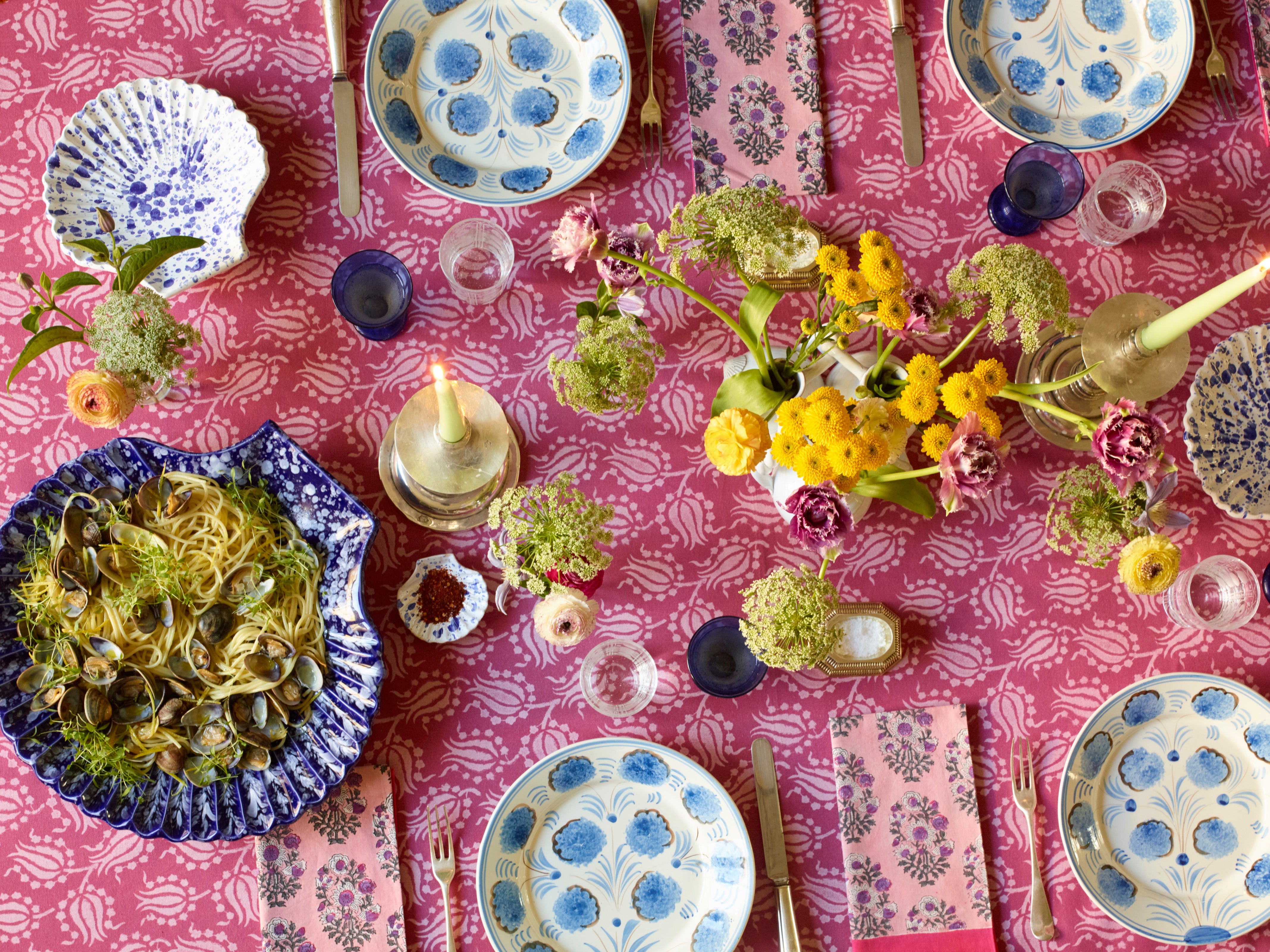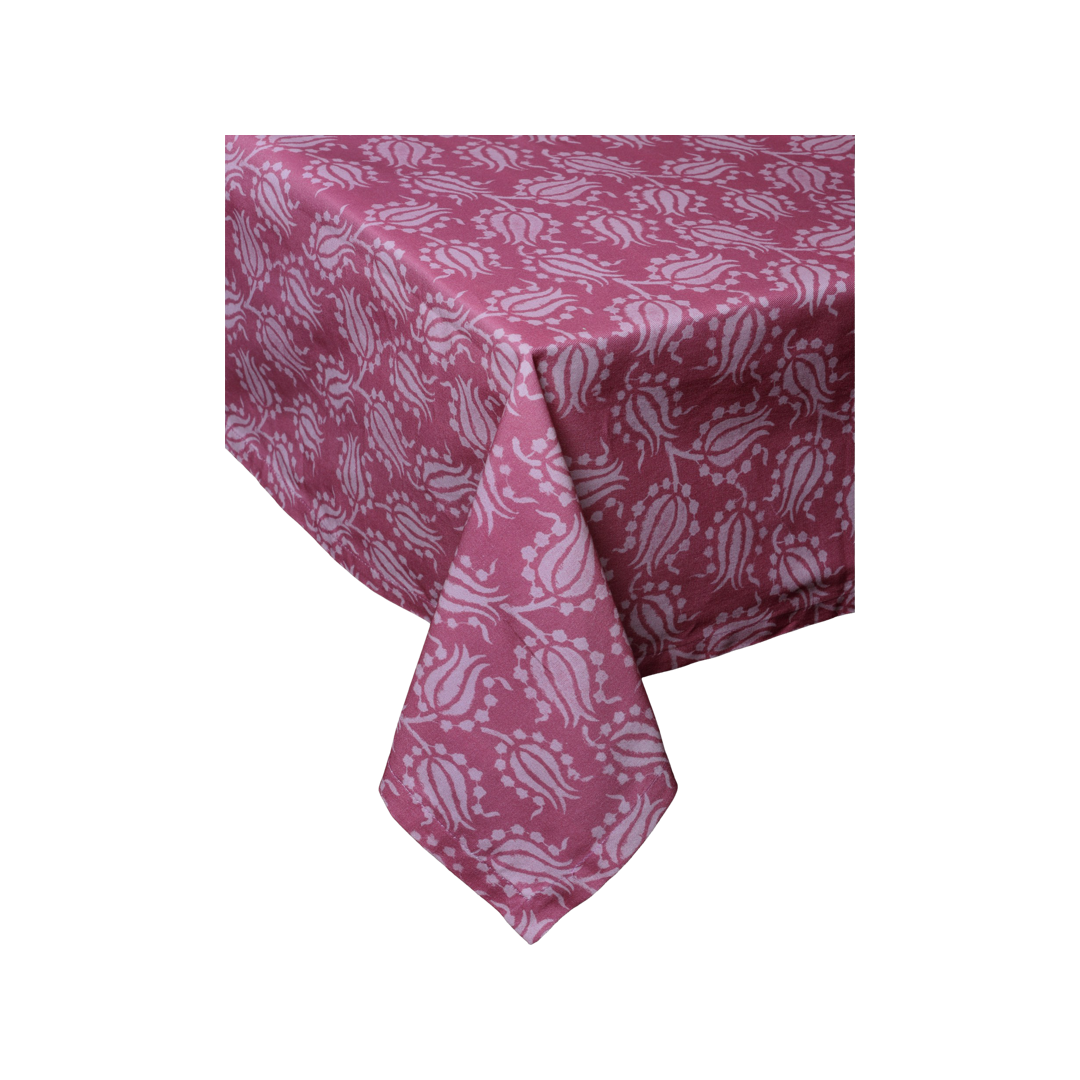 Reimagining an old design of Carolina's, the Tulip Tablecloth pays hommage to Ottoman textiles and its classic tulip motif.
This item is a part of the
Tulip Collection
Delicate in its design, the Tulip collection channels a rare and refined elegance. Guests will be enamored by its timeless floral motifs, but it also offers versatility for everyday use.