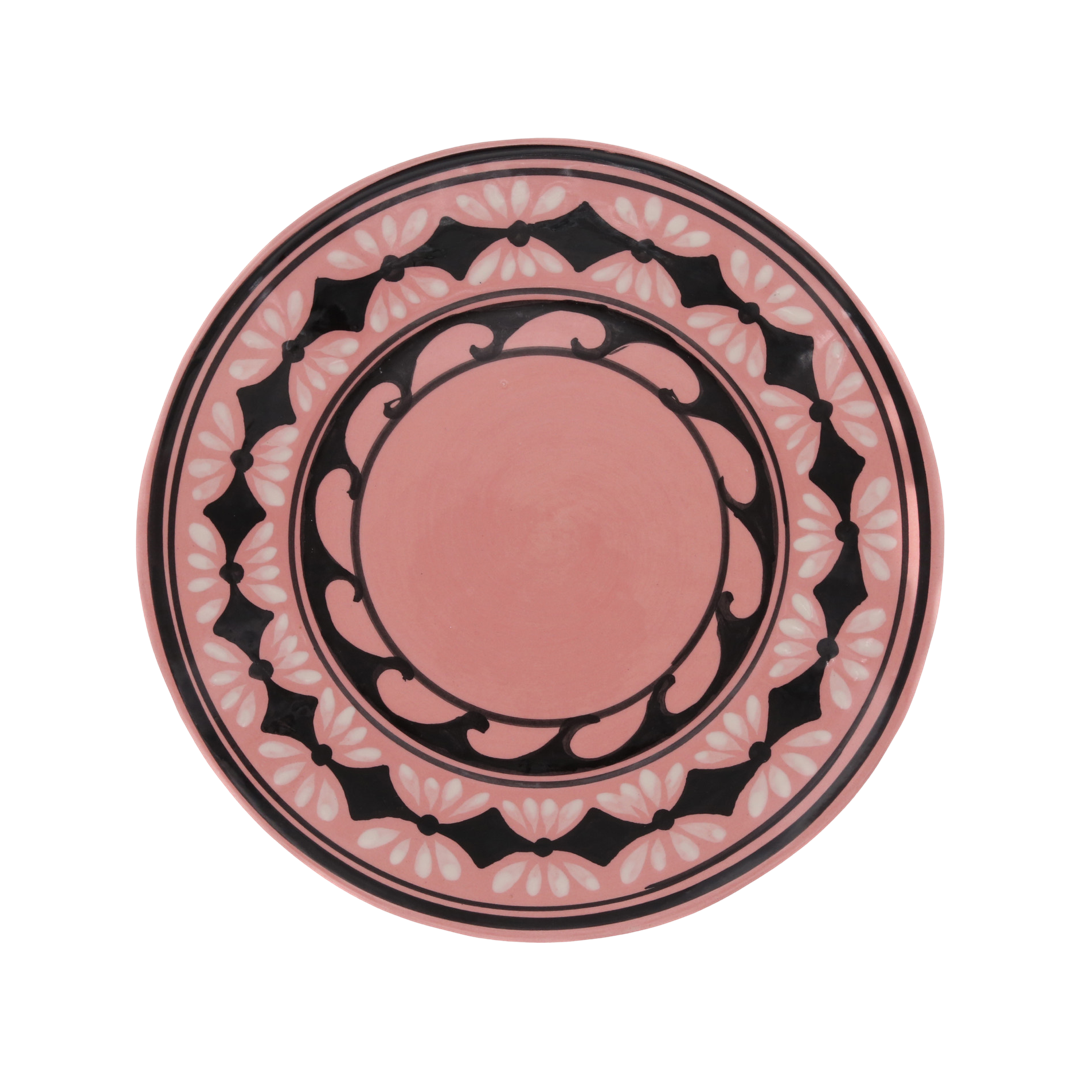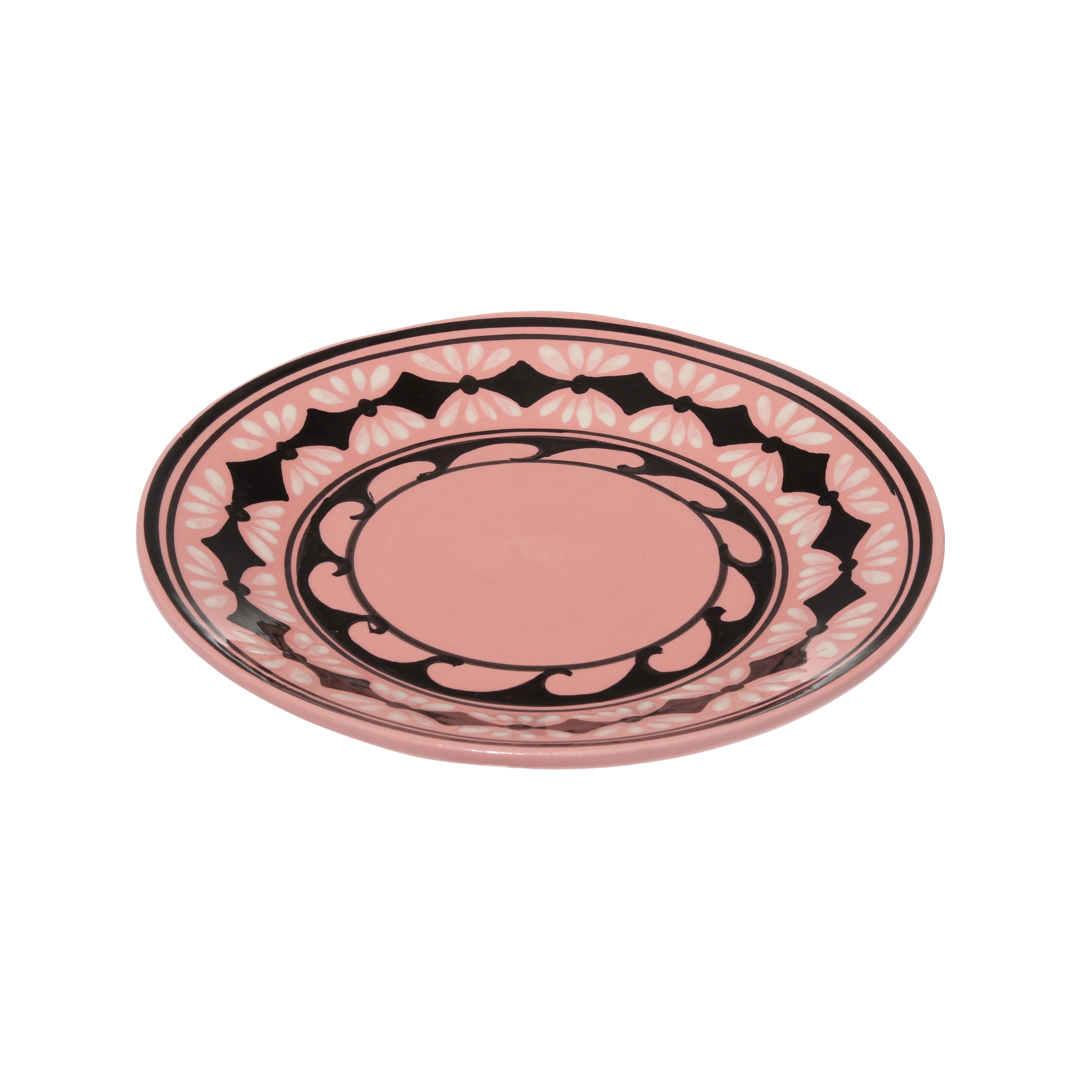 Inspired by Ancient Greek pottery, the beautifully hand painted Pink Gigi dessert plate combines modern colour with traditional design. The pink background contrasts perfectly with the bold typical geometric and wave patterns on the border. Match it with the Pink Gigi dinner plate, or mix the colours and opt for the Aqua or Green!
Please note these are all hand painted, not one plate is the same, slight variations may occur.
This item is a part of the
Gigi Collection
Honoring influences of Ancient Greece through a modern filter, the Gigi range nods to history with Vitruvian scrolls, ivy and palmette motifs, and reanimates it in unexpected colorways.