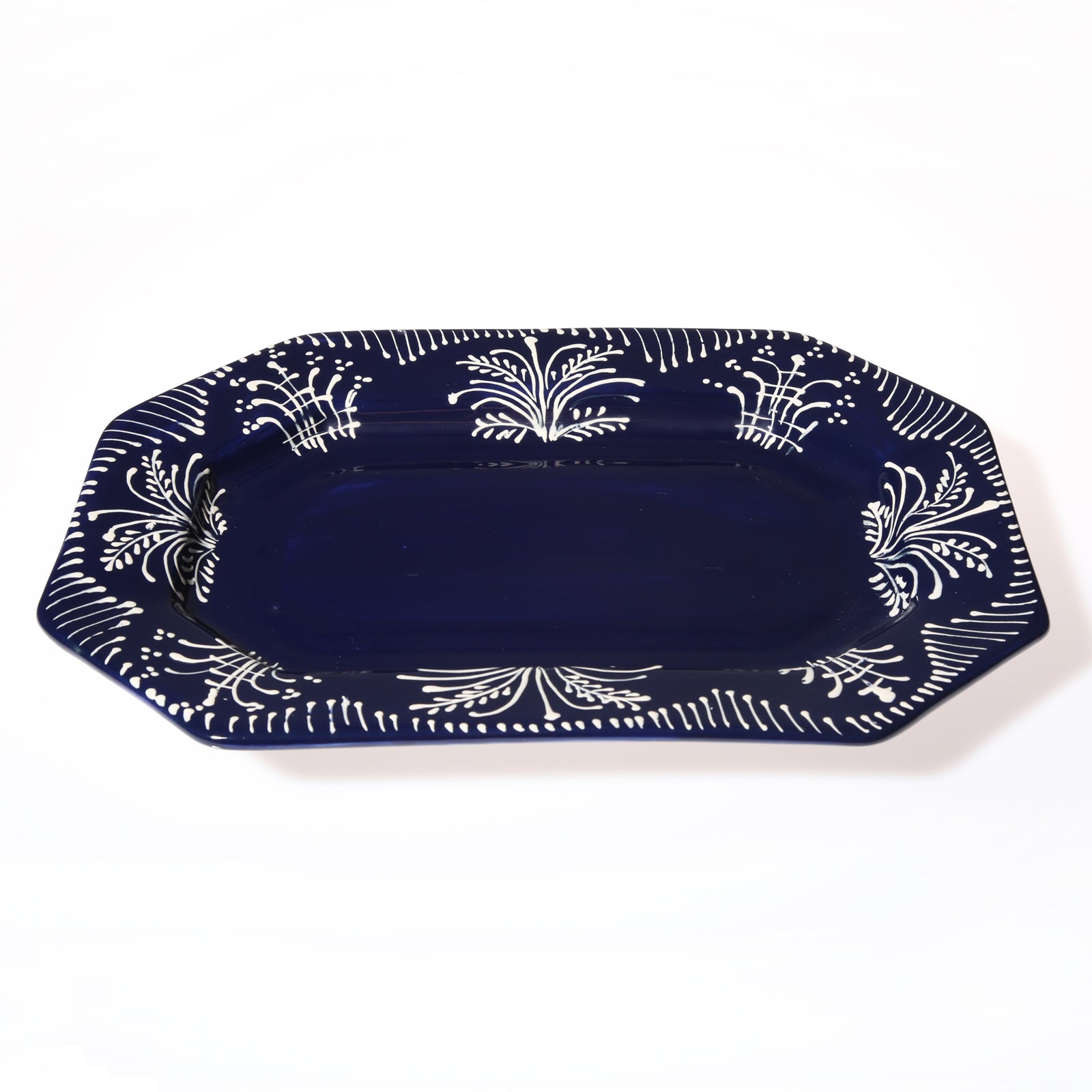 Cobalt Lace Octagonal Platter
Octagonal Serving Platter hand-painted in Portugal.
This item is a part of the
Cobalt Lace Collection
Co-founder Ariadne's favorite design, Cobalt Lace is handfinished with expressive strokes which can be interpreted as a geometric motif, or akin to meadow swaying in the breeze. Richly textured, the range recalls traditional Hungarian pottery.