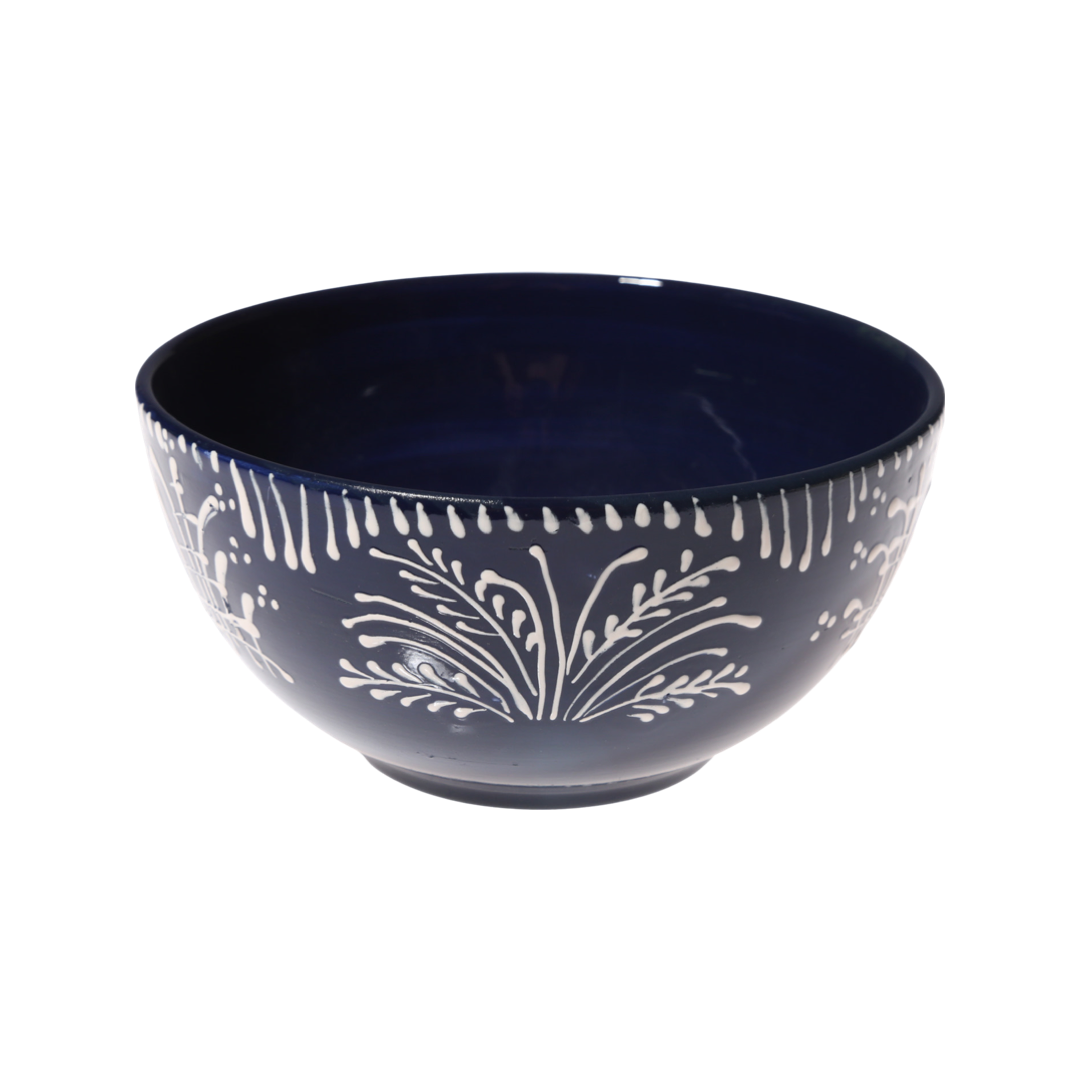 A striking design, the Cobalt Lace cereal bowl is inspired by a series of blue and white Hungarian designs with lace like motifs. 
*Please note that all items are handmade, slight variations may occur*
This item is a part of the
Cobalt Lace Collection
Co-founder Ariadne's favorite design, Cobalt Lace is handfinished with expressive strokes which can be interpreted as a geometric motif, or akin to meadow swaying in the breeze. Richly textured, the range recalls traditional Hungarian pottery.