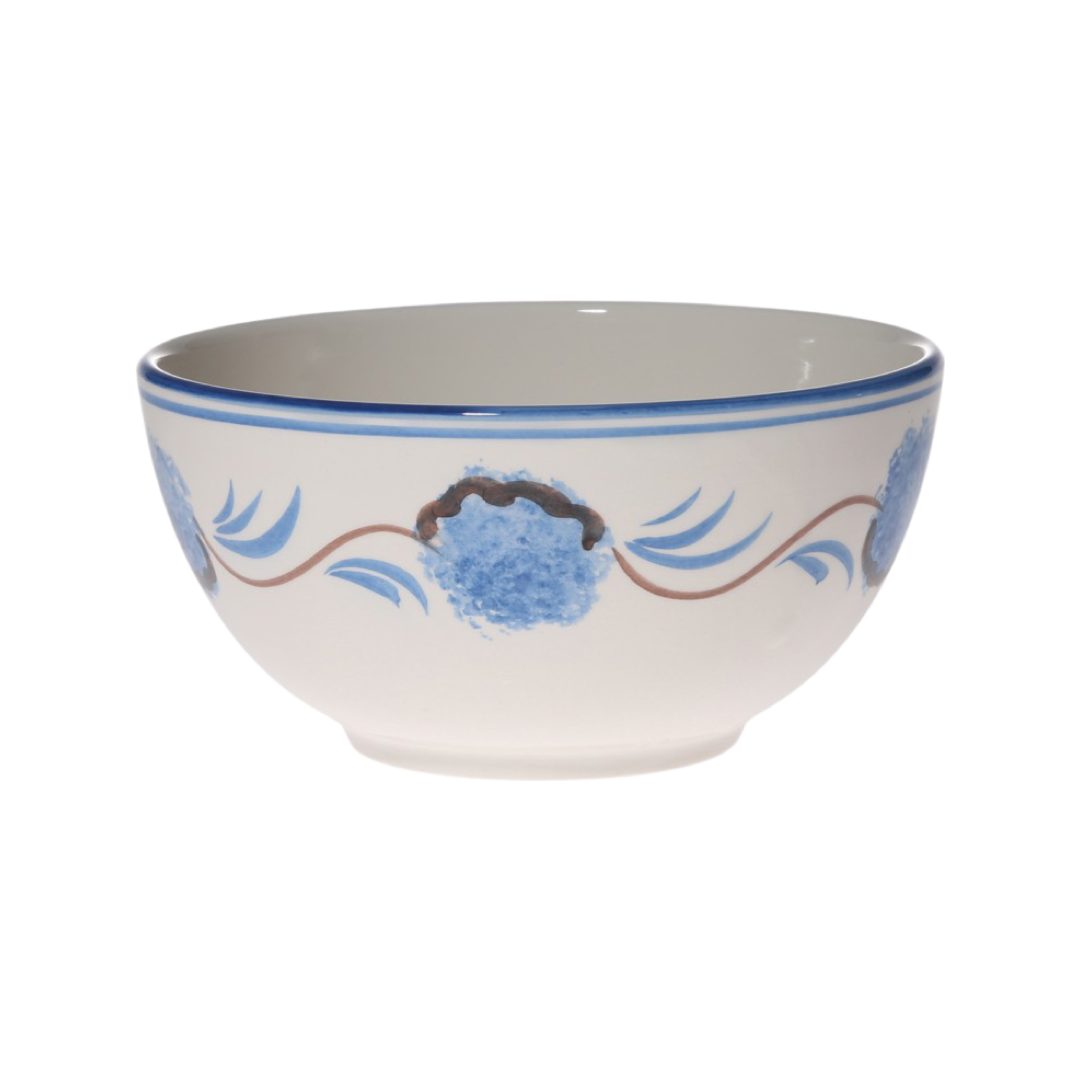 Inspired by Ratinhos, a 19th century Portuguese style of pottery, this was the first plate designed by CI Daughters and remains a best-seller today. Brighten up your table with these bowls and discover the rest of the Blue Flower collection here.
*Please note that all items are handmade, slight variations may occur*
THIS ITEM IS A PART OF THE
Blue Flower Collection
Dainty, handpainted markings blended alongside sponge-applied flower heads culminate in rustic ceramics inspired by Ratinhos, a 19th Century style of Portuguese pottery.